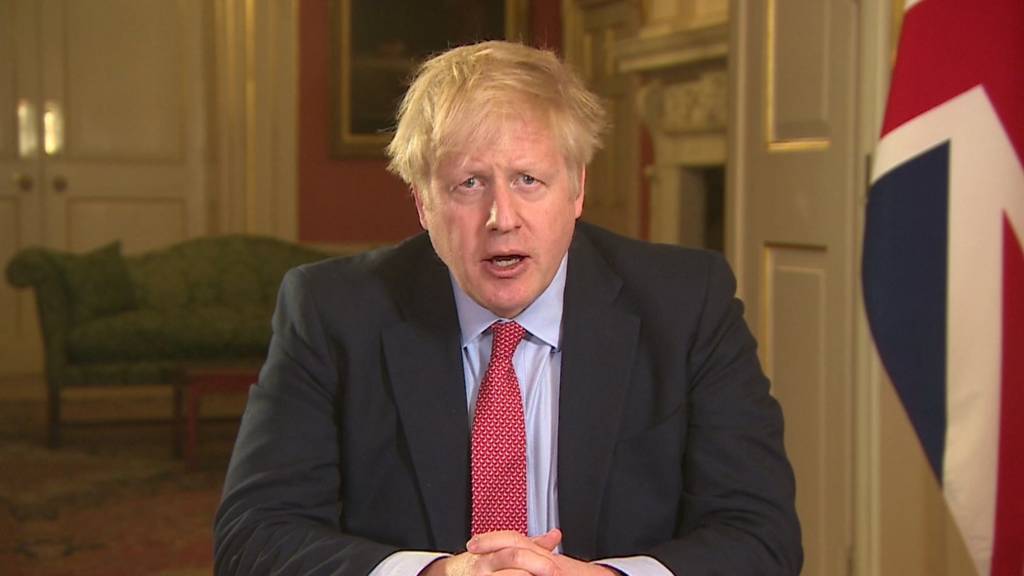 Related Video and Audio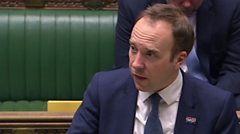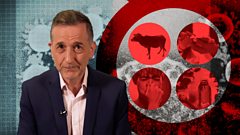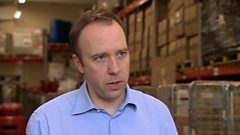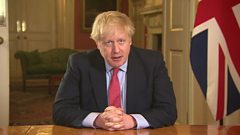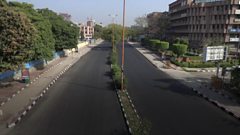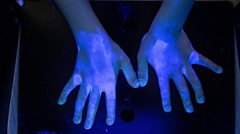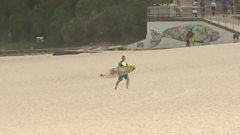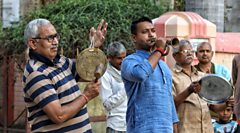 RTL
Got a TV Licence?
You need one to watch live TV on any channel or device, and BBC programmes on iPlayer. It's the law.
Live Reporting
By Ritu Prasad, David Walker, Owen Amos, Jude Sheerin and Samanthi Dissanayake
All times stated are UK
China reports new case in Wuhan

Robin Brant

BBC News, Beijing

Wuhan, the centre of the coronavirus outbreak in China, confirmed a new virus case on Wednesday – ending a five day run with no new cases.

It comes as the city finally began loosening restrictions after more than two months in lockdown.

Authorities say there were 78 new confirmed cases over the last 24 hours – 74 of which were imported from abroad.

This means there are today four new domestic cases across China, including the one in Wuhan.

Global cases approach 400,000

There have been 378,601 confirmed cases of Covid-19 around the world. Here are the ten most-affected countries:

China: 81,948
Italy: 63,927
United States: 43,901
Spain: 35,136
Germany: 29,056
Iran: 23,049
France: 20,123
South Korea: 8,961
Switzerland: 8,795
United Kingdom: 6,726

Source: Johns Hopkins University

London begins to shut down

PA MediaCopyright: PA Media

Image caption: As Boris Johnson prepared to make his announcement, a lone violinist played on an empty Whitehall, near Downing Street

PA MediaCopyright: PA Media

Image caption: An empty Terminal 5 at Heathrow Airport, west London

PA MediaCopyright: PA Media

Image caption: A man sits alone at the Olympic Park, Stratford, east London, late on Monday.

Now the US has called for Tokyo 2020 to be dropped

The US – in the midst of its own virus outbreak – has now backed growing international demands for the 2020 Tokyo Olympics to be postponed.

The US Olympic & Paralympic Committee said an overwhelming majority of American athletes backed the move. It follows Canada's announcement on Sunday that it would not send athletes to the Games.

The pressure on the International Olympic Committee has spiked in the last 24 hours. It says it has given itself four weeks to decide whether or not the Games should go ahead.

Meanwhile in Japan, people still queue – at the requisite 1m distance apart – to see the flame as it makes its uncertain way across the country.

KYODO via REUTERSCopyright: KYODO via REUTERS

What's happening in Australia?

Jay Savage

BBC News, Sydney

Here's a quick snapshot:

Government Services Minister Stuart Robert has also apologised for the My.gov.au financial assistance website crashing, admitting he had underestimated demand – calling it "my bad"
New South Wales is in a "critical stage" as cases there nudge towards 1,000, says Premier Gladys Berejiklian
Football's A-League competition has been postponed, following similar calls by the Australian Football League (AFL) and National Rugby League (NRL) in the past 48 hours
Tasmania has urged all non-Tasmanians to stay away from the island state.

GettyCopyright: Getty

Image caption: Authorities have pleaded with people not to queue outside welfare offices, despite online systems crashing

Trump: 'Shutdown could be worse than virus'

Peter Bowes

North America correspondent

Referring to the unprecedented shutdown of businesses across the country, President Trump said: "We can't have the cure be worse than the problem."

He claimed that if closures stretched on for months, it would cause "far bigger problems" than the coronavirus itself. He added that the war against the pandemic would be won much sooner than people think.

Health experts have warned that unless Americans continue dramatically to limit their social interactions the number of infections will overwhelm the health care system.

Cases up in New Zealand, but still no deaths

For a while there, it looked as if New Zealand just might have escaped the virus spread but it too has seen rising numbers and it has just announced 40 more, taking the total of confirmed and probable cases to 155. But there have been no deaths.

Last week, the country closed its borders to everyone but returning citizens and residents as further daily restrictions set in for the country.

As Europe shuts down, parts of Asia remain open

As the UK follows much of Europe by ordering people to stay at home, the situation in parts of Asia is not quite as severe.

Carmakers answer pleas for ventilators and masks

AlamyCopyright: Alamy

With concerns about how stretched hospitals are going to cope, carmakers are answering calls from governments to help make more ventilators and masks.

On Monday Fiat began converting one of its car plants in China to making surgical masks.
The carmaker wants to start production in the coming weeks, wrote its chief executive Mike Manley in an email.

Other major automakers are looking at ways they can shift manufacturing towards ventilators.
General Motors, Ford and Tesla in the US have all pledged their support to offer resources to make more ventilators, along with Japanese carmaker Nissan and Formula 1 teams in the UK.

Latest numbers from China

Chinese media are reporting the latest numbers from 23 March. It's 78 new cases on the Chinese mainland, with 74 of them imported.

This echoes the pattern of recent days and what we have seen is that most of those imported cases tended to come from the UK and the US.

'Very, very difficult' for Met Police to cope

Enforcing the lockdown in London will be "very, very difficult", a police group has warned, as officers themselves deal with sickness and self-isolation.

"It will be very, very challenging and very, very difficult for us with what's put in front of us," said Ken Marsh, chairman of the Metropolitan Police Federation, which represents officers in the capital.

"But we don't actually know what is being put in front of us yet and we're going to be asked to disperse crowds, it's going to be a real, real challenge.

"We will be dealing with it, but I'm not sure we will have the resources to be able to see it through."

The Army could be brought in to help, he added in his interview with Sky News.

How to follow new distancing measures in the UK

Here is a quick guide to the social distancing measures which people in the UK now have to follow to help tackle the coronavirus emergency.

BBCCopyright: BBC

Sports Direct says it will stay open

UK sports retailer Sports Direct says it will stay open despite the guidance announced by the government.

Its rationale was set out by finance chief Chris Wootton in an email sent to the Press Association news agency: "We stock a huge range of sports equipment designed for exercising at home… indeed home fitness is the number one trending topic on social media after coronavirus itself.

"Against the backdrop of the closure of gyms the demand for these types of products has increased exponentially as the population looks to maintain a healthy lifestyle.

"Consequently, we are uniquely well placed to help keep the UK as fit and healthy as possible during this crisis and thus our Sports Direct and Evans Cycles stores will remain open where possible to allow us to do this (in accordance with the Government's current social distancing guidance)."

Three main points from Boris Johnson's statement

If you are just waking up to news of the new restrictions in the UK, here are three main points to get you up to speed:

People in the UK have to stay at home, except for: shopping for basic needs; exercising a maximum of once a day; travelling to and from essential work; any medical need
Non-essential shops and public places must close – this does not include parks, but does include playgrounds and other "communal spaces" within them
All public gatherings of two or more people are banned – except when essential for work, or when those people live together (eg a family with children going to the shop)

The government's full list of restrictions is available here.

'The government don't want even stricter controls'

Vicki Young

Chief Political Correspondent

We have been creeping towards this – Boris Johnson was giving people a final warning yesterday.

Ministers have been looking at the data, at how many people were in the streets going to shops and at how many people were travelling to tourist hotspots in the country.

There are questions about enforcement. Boris Johnson said the police have powers but how exactly will they use them? Will it go further than fines? It may depend on how seriously people adhere to these measures in the coming days and weeks.

Other countries have moved to even stricter controls – those are all still on the table for the UK government but they don't want to go there.

We on the live page team in London (where most of us are working from home), are now switching off and handing over to our colleagues in Singapore and Washington.

Asia is waking up to the news that strict restrictions are being put in place on British residents. People must stay at home except for shopping for basic necessities, daily exercise, any medical need and travelling to and from essential work… although Prime Minister Boris Johnson didn't call it a lockdown.

Your questions on new UK rules

Elderly 'dead and abandoned' in Spanish care homes

Soldiers tackling Spain's coronavirus epidemic by disinfecting residential care homes have found a number of elderly people abandoned and left for dead in their beds, the country's defence minister has said.

The news comes as Spain's death toll from the disease rose from 1,720 on Sunday to 2,182. The total number of confirmed cases has increased to 33,089.

"The army has seen some totally abandoned elderly people – even some who were dead in their beds," Margarita Robles told the Ana Rosa TV programme.

Those responsible would be met with "the full weight of the law", the minister added.

Getty ImagesCopyright: Getty Images

Analysis: UK takes massive decision

Laura Kuenssberg

BBC political editor

It seems hard to overstate how huge an impact this will have on the country, and what a massive decision this is for the government to have taken.

Remember this though, is not quite the kind of total crackdown we have seen in other countries – at least not yet.

Despite tonight's enormous announcement, there are steps that other places have taken – curfews or total travel bans for example – that the UK is not pursuing.